Description
eBay Template v6
Sign up for Newsletter
Save to my Favorite Stores
Why Buy From Us
About Us
Grading Scale
[[product_custom]]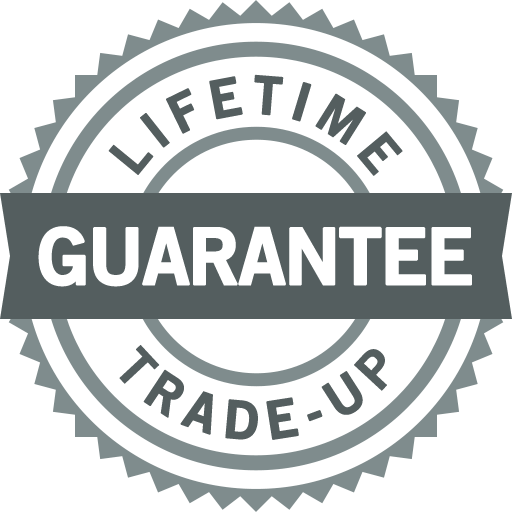 On This Item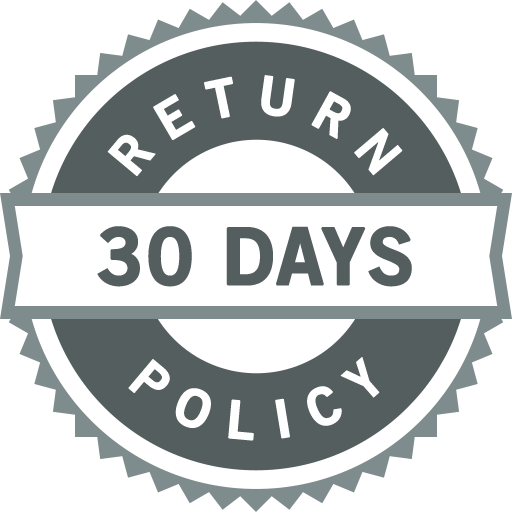 On This Item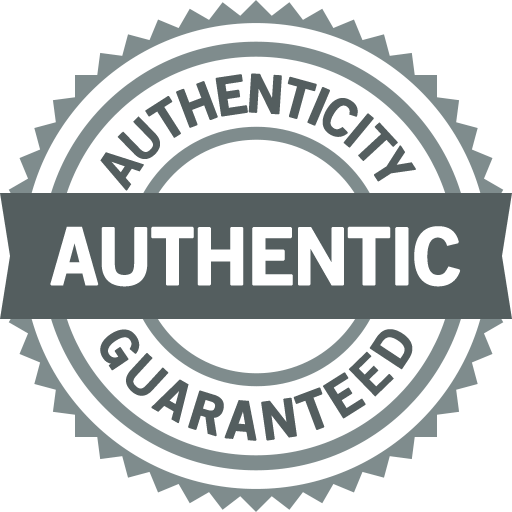 On ALL Items
GENUINE ROLEX – LIFETIME TRADE-UP GUARANTEE

BeckerTime is proud to offer this stunning Men's 36mm Genuine Rolex Stainless Steel Datejust Watch ref #1603 with a custom refinished "Submariner" Blue Dial. This Genuine Rolex has been fitted with a custom aftermarket jubilee style band. This Rolex is in SUPER EXCELLENT CONDITION.
Specifications
Brand
Rolex
Model Name
Datejust
Model No.
1603
Gender
Mens
Case Diameter
36mm
Box
No
Papers
No
MSRP
(if all factory)
$6,700
Warranty
Yes – BeckerTime 1 Year Warranty
Condition
(see grading scale below)
Preowned – Super Excellent Condition
This Rolex comes with the BeckerTime Lifetime Trade-Up Guarantee
Max Wrist Size
7 1/2″ wrist
Additional Links
Available for an additional cost. Link adds 1/4″
Watch Features
Movement
Rolex officially certified chronometer self-winding automatic movement
Dial
Rolex dial with raised stick markers has been professionally refinished in a "SUBMARINER" BLUE
Bezel
Rolex stainless steel ENGINE-TURNED bezel
Case
Rolex stainless steel case
Crystal
Aftermarket Acrylic crystal
Band
Stainless steel jubilee style bracelet with plain clasp. The band is not made by Rolex as it is a custom made aftermarket band.
AS WITH ALL OF OUR WATCHES, AUTHENTICITY IS GUARANTEED!
THIS IS A FILE PHOTO (see disclaimer below)


TERMS & CONDITIONS

SHIPPING TERMS

PROCESSING TIME
All items are shipped from our facility FOUR (4) BUSINESS DAYS from the date payment is received. Please be patient as this processing time is necessary because to prepare each shipment with the very best care.
As these watches sit in our auction safe prior to being sold, this processing time allows us to re-examine the watch to make sure it is still in the same condition as described. It also allows us to do a final 24 to 48 hour timing to ensure accuracy. This allows us to correct any timing issues prior to shipping.
*All packages $100 or more in value will require and adult signature for delivery!
SALES TAX

Sales tax collected when shipping to Alabama, Arizona, Arkansas, California, Colorado, Connecticut, District of Columbia, Hawaii, Idaho, Illinois, Indiana, Iowa, Kentucky, Maine, Maryland, Massachusetts, Michigan, Minnesota, Nebraska, Nevada, New Jersey, New Mexico, New York, North Dakota, Ohio, Oklahoma, Pennsylvania, Rhode Island, South Carolina, South Dakota, Texas, Utah, Vermont, Virginia, Washington, West Virginia, Wisconsin, and Wyoming.
INTERNATIONAL BUYERS

** Most Countries charge custom duties and taxes on items being imported from the USA **
The Buyer pays ALL import duties, taxes, and fees… These charges are your responsibility.
Packages must clear customs and this will take a few days.
Most countries charge customs duties, taxes, and fees on items being imported from the USA. You are responsible to know your Country's importing laws and taxes.
Import duties, taxes, and fees are NOT included in the item price or shipping charges. Please check with your country's customs office to determine what these additional costs will be prior to buying.
Duties, taxes, and fees are normally collected by the delivering freight (shipping) company or when you pick the item up & do NOT confuse them for additional shipping charges.
We declare all items as a "purchase" for the purchase price amount.
We do NOT mark merchandise below value or mark items as "gifts" or "repairs" – USA and International government regulations prohibit such behavior. We cannot risk our ability to do business by falsifying any portion of the customs documents. Please do not ask us to break the law.
LIFETIME TRADE-UP PROGRAM

If you ever want to upgrade to a newer model, a different model, or a different style; you can trade-in your qualified BeckerTime preowned Rolex and receive the amount you paid for the watch (price you paid for the timepiece only) towards your new purchase.
Most of our preowned Rolex watches are eligible for the BeckerTime Lifetime Trade-up Guarantee. Please check the ebay listing to see if the Rolex qualifies. For qualified listings, we will say if it comes with the BeckerTime Lifetime Trade-Up Guarantee.
We do not provide credit for any additional links, bezels, band, crystal or dial upgrades. We do not provide a credit for any shipping, taxes, service or repair costs.
The price of the new purchase must be at least 25% greater than the cost of your trade-in timepiece.
The watch must be returned without any damage or modifications. If the watch has been damaged or modified, the amount of the trade-up value may be less than what you paid.
The Lifetime Trade-up Guarantee is not a buy-back program, it is a trade-up program. It applies only to qualified preowned Rolex timepieces that were purchased from Beckertime. Watches not purchased from Beckertime are not applicable to the Lifetime Trade-Up Guarantee. Lifetime Trade-Up Guarantee is non-transferable.
RETURN POLICY

If it does not put a lump in your throat, you can send it back for a full refund.
NO HASSLES, NO QUESTIONS, NO REASONS NEEDED.
Just email us and return it so we receive it back within 30 days. We are not like other dealers where you must wait months to see the credit or refund. We process all of our returns each weekend and your PayPal account will be credited no later than 3 business days of that weekend. Also, unlike most retailers, we will not deduct a restocking fee. We will refund 100% of the winning bid amount.
THE RISK IS OUR NOT YOURS!
DISCLAIMERS

Authenticity – AUTHENTICITY IS GUARANTEED! Every watch has been thoroughly examined and authenticated by our certified master-watchmaker. All watches are checked for authenticity, mechanical, and aesthetic condition and to make sure it is not stolen. — Read more.
Warranty – This warranty applies to the movement of the watch only. Watch movements are warrantied to perform as described in the BeckerTime item description during the warranty period. This warranty does not include the battery, strap, links, clasp, springbars, case, crown, bezel, dial, hands, screws, crystal and/or diamonds. Damage to a watch due to accident, neglect or mistreatment is not covered by this warranty. Also not included is the loss or theft of the watch or any damage done by loss or theft. Damage caused by fire, pressure, water, or natural disaster is not covered. This warranty does not cover any water damage—including, but not limited to crystal fogginess, movement damage, dial or bezel damage, seals, gaskets, liquid penetration and any issues pertaining to water. Repairs, alterations, tampering, substitution and/or addition of parts, custom work and/or modification of any kind done without prior written consent from BeckerTime and not performed by BeckerTime will void this warranty. This warranty replaces the original manufacturers warranty. This warranty is non-transferable.
Water Resistance – We do not guarantee the water resistance of any watch. Although we may pressure test a watch prior to being shipped, we do not guarantee any watch to be waterproof or water resistant and do not cover any water issues under any type of warranty. One of the reasons is because there are too many life factors that can contribute to a watch not being water resistant anymore. Statistically, this applies to even the most careful of watch wearers.
File Photo – You may be asking why we use file photos… When we have more than one of the same item… we will only take pictures of one of the items. The item will be in the same condition and be as described. This helps us keep our costs down and pass the savings onto the buyer. Additionally, we have a 30 day unconditional money back guarantee. We don't use file photos for every item… but only when the item will be the same as pictured and described. (There may be slight variances that most buyers may not even notice.) Please keep in mind that many of our competitors use file photos as well, but will not disclose this information to you. We are committed to being fully transparent. This is why we provide a disclaimer in the product listing if file photos are being used.

Beckertime is an independent preowned Rolex watch and fine timepiece retailer and is not affiliated with Rolex, S.A. or Rolex USA.
© 2020 Beckertime, LLC.
SaveSave